About us
Morol is a multilingual company that produces audiovisual content and cinematographic films, documentaries, Tv shows, advertisements and television trailers, tv format, backstage and journalistic reportage. More over Morol is a full production service based in Rome (Italy) bringing its long experience as location and production manager in Italy and Europe.

We do co-productions and/or service, working with national and international feature films, tv drama, commercial production companies, Television entertainment companies and tv networks around the world.

We work with Italian and European Film Commissions, all Regional Governments and all burocratic systems. We know the Italian and European film fund and tax credit system.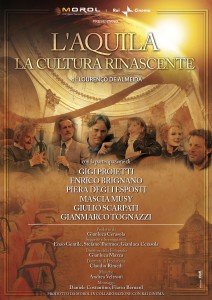 Morol works with multilingual productions in Italy and internationally. It provides its clients, national and international, any logistical and organizational support needed by its producers.

Morol is located in the center of Rome and employs a multilingual permanent staff as well as a large number of loyal freelance production specialists, lawyers, accountants and tax credit experts.

Morol is currently producing the feature film "Fathers" with the partnership of Rai Cinema and other production companies from Spain and Europe. Morol has produced the comedy feature "Attesa e Cambiamenti" and a documentary-film (for theatres) "Astrosamantha" about the first Italian woman in Space this documentary featured Giancarlo Giannini and won many international festival(Rome Film Fest - opening). Morol has also produced a TV series for family and kids "The Italian Diary" and many other projects and tv formats.

Morol is specialized in the production of audiovisual film- documentaries for television and cinema, in depth journalistic coverage all over the world as well as television advertisements and Tv formats. Collaborations range from Rai Cinema, RAI (Italian public television), Mediaset, Sky, Discovery, Real time,Tv 2000, private and government networks, Disney and Endemol Shine Group.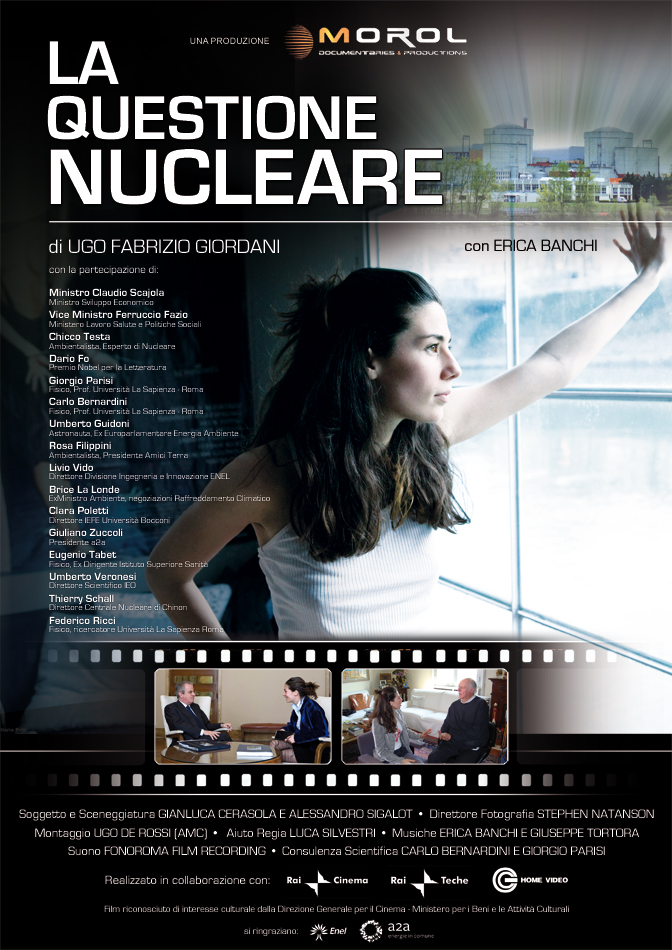 Morol produces too social reportages, travel and scientific/nature documentaries for tv. Morol shoot everywhere with any cameras and equipment (digital or movie film).

Morol produced Tv shows for Italian and international Markets, documentaries and collaborated with the productions of Tv Fiction series in Europe, Turkey and China. In Italy collaborated with the Rome Fiction Fest. Morol produced Film/Documentaries/Tv entertainment for Arab Film industry and Chinese Film industry.

Morol with Rai Cinema produced "L'Aquila Cultura Rinascente" (Italy), "Armonia Cinese"(China), "La Questione Nucleare" (France-Italy. International Rome Film Festival )

Morol has produced a real tv journalistic story "Sopra & Sotto il Tavolo " regarding Ustica Dc-9 airplane crash disaster, with interviews to the most important political men and prime minister during june 1980 (Torino Film festival and several awards). Also produced a Film Documentary "the Diving Women" (Korea) about the women of Jeju-do. These groups of women (Haenyeo), which due to the shortage of men has specialized in spear fishing and marketing of fish. The fishing Haenyeo have developed an amazing physical resistance, able to withstand cold ocean temperatures throughout the year, holding breath underwater for more than two minutes and reaching depths of over 30 meters. (Aljazeera Documentary Film Festival). In this context, Morol Srl and its collaborators can guarantee their experience, know how, artistic sensibility and the most advanced technological skills to create, in function with the editorial needs of their clients, top quality, innovation and excellent audiovisual content.

The following is a list of countries in which Morol Productions has carried out television documentaries and broadcasts:

United States of America (New York, Boston, Cape Cod, Los Angeles), Australia (Sidney, Cape Tribulation, Gold Coast), Albania, Bermuda Islands, South Africa, Kruger Park, Madagascar, Bulgaria, Yemen, Sokotra Island, Switzerland, United Arab Emirates (Sharjah, Fujairah, Ajman, Ra's Al-Khaimah, Abu Dhabi, Dubai, Umm Al-Qaiwain), Sweden, Argentina (Buenos Aires), Chile (Santiago de Chile, Juan Fernandez Island, Passover Island, Usa Virgin Islands, New Zealand, Hong Kong, British Virgin Islands, Japan (Tokyo), Guatemala, Israel, Korea, Mauritius, Russia, China and much more…